Here are Some Tips on How to Buy a House in 2023
Posted by Peter Boutros on Wednesday, June 28, 2023 at 2:22:17 PM
By Peter Boutros / June 28, 2023
Comment
Buying a house can be an emotional and exciting process. Before starting your home search, you'll want to know the ins and outs of home buying. This will allow you to make decisions that are the best for your family — and your wallet.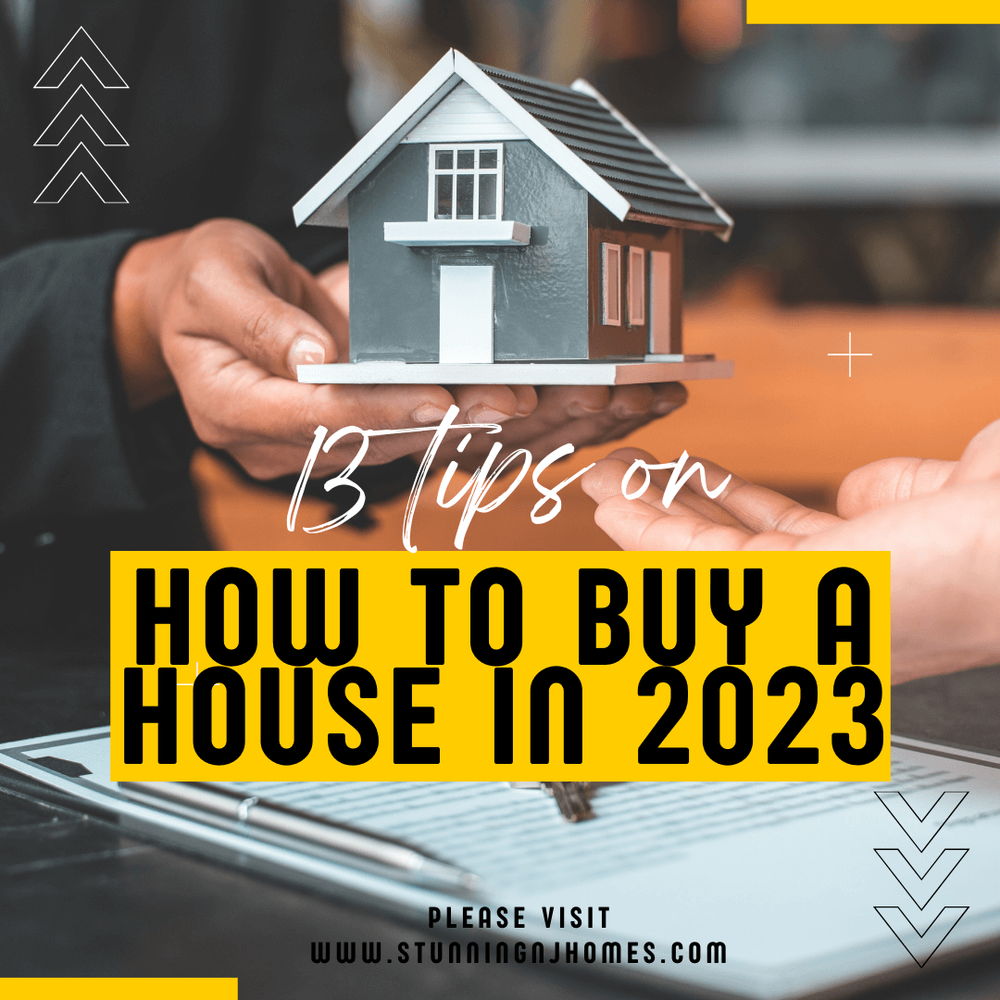 What needs to be considered?
Is it a good time to purchase a house?
Yes then no. Mortgage rates reached record lows in early 2021 but soared way up in 2022. Meanwhile, strong demand for homes pushed prices higher and frustrated many possible homebuyers. Based on the CoreLogic Case-Shiller Home Price Index, property prices increased by nearly 20% between May 2021 and May 2022. By August 2022, the pace of appreciation had decelerated to 13%.
Though, the record-breaking housing market has lastly begun to cool. Realtors report decelerating price gains and increasing inventories, and housing economists expect a retreat in mortgage rates. In the hottest markets, such as Northern California, prices have already withdrawn. That's all good news for home buyers.
But there's plenty of doubt about where home values go from here. The National Association of Realtors and the Mortgage bankers Association believe home prices to be fundamentally flat in 2023. Others say prices could drop 20% or more. But who's right? No one knows. So as long as you're financially ready for homeownership and plan to own property for five years or more, you should be able to withstand the ups and downs of the market.
The price boom has created predictable concerns about purchasing at the peak. Home values go up over time, but there is a chance that prices will correct themselves.
According to a real estate economist at Florida Atlantic University and co-author of the Beracha, Hardin & Johnson Buy vs. Rent Index Ken H. Johnson, people would be careful about buying near the top of the market, especially if they want to be in the home for only a few years. If they look to purchase, bargain aggressively and be willing to walk away.
Should I buy a house now?
Taking the dive to homeownership can deliver a sensation of pride while boosting your long-term financial outlook, if you go in and with your eyes open and well-prepared.
When thinking about buying a house, consider whether you want to put down roots and maintain flexibility with your living condition. How protected is your job, and can you comfortably budget for home maintenance and repairs on the top of monthly housing payments? Are you keen to stay in one place? Do you have family members and kids to consider?
When is the best time to purchase a house?
In typical times, spring is the traditional start of the home-buying season, with many listings normally hitting the market. The market still hasn't quite reverted to normal since the corona virus overturned that schedule. But, this winter should be quite slow for buying, but with low housing inventory, it will still feel reasonable compared to pre-pandemic off-seasons.
At any rate, your own financial readiness is more vital than the time of the year. This means having your finances planned and your credit in order so that you'll be able to easily secure a reasonable mortgage.
In addition to a down payment, probable homebuyers should have enough money set aside to cover closing costs, which can range from 2% to 4% of the buying price.
When planning for your monthly mortgage payment, factor in not only the principal amount and interest but also homeowners insurance, homeowners association fees (if applicable), property taxes, plus private mortgage insurance if you're putting down less than 20%. Don't forget to set aside money for current maintenance and those sudden repairs that are bound to pop up, too.
Here are the step-by-step guides for buying a house
1. Know why you want to purchase a house
Purchasing a house is a major decision that shouldn't be taken carelessly. If you're not clear on why you want to purchase a house, you could end up being sorry for your choice.
How to get started: Describe your financial and personal goals. According to Edwence Georges, a sales associate with RE/MAX in Westfield, New Jersey, buyers should think about things like when they intend on moving and what they want in a home — amenities, ideal location and how long it could take them to save for a down payment. These are all significant to help describe the goals they would like to meet.
Key takeaways:
· Create a list of what is essential for you in a home. Is location your top priority? Any must-have services?
· Does it make sense to you financially? Would renting for another year or two develop your financial standing?
· Are you ready for the responsibility of maintaining a house?
2. Always check your credit score
Your credit score will help you define your financing options; lenders use it (among other factors) to set your loan pricing and see if you're able to pay your mortgage. The better your credit history, the better the chances you'll have of securing financing with the best rates and terms.
How to get started: You can get your credit score and report from each of three major credit reporting agencies, TransUnion ,Equifax, and Experian for free once per year. Your bank or Credit Card Company might offer free access to your credit report or score too.
Key takeaways:
· Study how different credit score ranges influence your interest rate, monthly payments and total interest. Basically, the lower your credit score, the more expensive your mortgage will be.
· Pull your credit reports from each of the credit bureaus for free once a year at AnnualCreditReport.com. If you discover any inconsistencies, contact each agency and report errors.
· Study other ways to get your free credit score and report.
3. Build a housing budget
Setting an accurate budget for your new home will help enlighten you what you can pay for and how much your all-in cost will be.
How to get started: The buying price isn't the whole picture. Wisely factor in other expenses to define what you can afford. According Paige Kruger, Realtor and founder of Signal Real Estate in Jacksonville Beach, Florida, buyers tend to forget to factor in costs, like homeowners association fees and setting money aside for maintenance costs. Just because you can afford a down payment and a mortgage doesn't mean you can afford those long-term costs after you move.
Key takeaways:
· Define the maximum loan you are suitable for.
· Choose how much you can set aside for a down payment, and additional buffer fund for ongoing or unexpected maintenance expenses.
· See if your monthly budget can handle the mortgage payment along with other bills such as transportation, groceries, utilities and more.
4. Make sure to save for a down payment
To escape private mortgage insurance, or PMI, you'll need to save at least 20% of the home's buying price for a down payment. Some lenders deal mortgages without PMI with lower down payments, but expect to pay a higher interest rate.
How to get started: Study the down payment requirements for the loan you want so you know precisely how much you'll need. If a friend, relative or employer has offered to provide a down payment gift, start a conversation early on to learn how much they plan to donate and if there's any shortfall you'll need to cover—and secure a gift letter from them in advance, too.
Key takeaways:
· If you don't have much saved for a down payment, think through options backed by the federal government. FHA loans, insured by the Federal Housing Administration, require just 3.5% down payment, while USDA loans and VA loans have no down payment requirement.
· Conventional loans backed by Fannie Mae and Freddie Mac need just 3% down payment.
· Look into a state or local first-time homebuyer assistance program to help with closing costs or your own down payment.
5. Try shop for a mortgage
Being pre-approved for a mortgage is useful when you make an offer on a house, and it gives you a steadier handle on how much you can afford.
How to get started: Try shop around with at least three lenders or a mortgage broker to increase your odds of getting a low interest rate. Sign up for a Bankrate account to define the right time to strike on our mortgage with their daily rate trends.
Key takeaways:
· Work with a skilled mortgage lender who can walk you through the options and overall expenses.
· Ask what first-time homebuyer programs or other incentives are accessible to you.
6. Hire a skilled real estate agent
A skilled real estate agent can save you time and lots of money by helping you find your dream home and by negotiating with the seller on your behalf.
How to get started: Contact some real estate agents and ask to meet with them for a discussion about your needs before choosing one. Someone with understanding of an area can tell if your budget is realistic or not, depending on the features you want in a home. They can also point you to head-to-head areas in your preferred neighborhood or other types of thoughts to help you find a house.
Key takeaways:
· Before signing a real estate agent, find out about their track record, knowledge of your preferred neighborhood and what their workload is like. You don't want to hire someone who is over-scheduled.
· Real estate agents can refer you to other professionals like appraisers, contractors, home inspectors, and title companies. Though, you should still shop around and compare charges from other professionals.
7. See multiple homes before deciding
Simply looking into listing photos isn't a substitute for visiting homes in person and getting to identify the neighborhood and its amenities.
How to get started: Let your real estate agent know what exact kind of homes you want to see, or hunt for homes online yourself. Your agent can build your profile in local multiple listing services (MLS), a database of homes for sale, and set up automatic searches for those that meet your standards. You may not be able to check off entirety on your wishlist, so you'll want to select what's most important to you aside from the location.
Key takeaways:
· Drive through neighborhoods you like to see what's for sale, and go to open houses for homes that pick your interest. Remember to have notes on each property you visit. After a few viewings, it's easy to overlook which homes you liked and why.
· Keep your schedule open so you can jump when a great home is listed, particularly in a competitive seller's market. Seeing a home and getting your proposal in sooner could give you an edge over other buyers.
8. Create an offer
Understanding how to make an eye-catching offer on a home can help upsurge your chances the seller will agree to take it, putting your chances the seller will take, putting you one step closer to getting those desired keys.
How to get started: When you find "the one", your real estate agent will help you arrange a complete offer package; together with your offer price, your pre approval letter, proof of funds for a down payment (this helps in viable markets) and terms or emergencies.
Key takeaways:
· Sellers might counteroffer on your price terms or emergencies. You can respond to the counteroffer if you desire, or you can reject it and move on.
· When an offer is accepted, you'll sign a purchase agreement that consists of the price of the home and estimated closing date. You'll need to pay an earnest money deposit, typically 1% to 2% of the buying price. The seller may have a right to have the money if you back out.
9. Acquire a home inspection
A home inspection helps you get a whole picture of the property's structural and mechanical issues. The inspection will help you conclude how to proceed with the closing procedure. You might need to inquire the seller for repairs, or you might decide to back out of the deal if you have a contingency in the contract.
How to get started: You can get references for home inspectors from your real estate agent, but also be sure to do your own study before choosing one. Depending on your contract and state of residence you'll mostly need to complete a home inspection 10 to 14 days after you sign a buying agreement. As a buyer, you're typically responsible for paying the home inspector, and while the charges can vary, you'll pay an average of $281 to $402, according to Home Advisor.
Key takeaways:
· To make sure the home inspector has sufficient experience, read online reviews, ask for past client references and look at their qualifications.
· Look at the home inspection checklist to know what is and isn't covered.
10. Negotiate credits and repairs
Your home inspection report may expose minor or major issues. Major problems will need to be dealt with before your mortgage lender will complete your loan, while minor issues can often wait till you take ownership of the home.
How to get started: Enlist your agent's assistance to negotiate with the seller. Ask for the seller to either give you a credit at closing or do the repairs.
Key takeaways:
· If there are threats like improper electrical wiring or structural damage, your lender might not approve your loan. Similarly, you might not have the desire or budget to handle such repairs after buying the home.
· Several sellers won't approve extensive repairs, and that's why a home inspection contingency is a good idea — to give you a way out of the purchase if the home isn't in perfect shape.
11. Always secure your financing
Getting final loan approval means you need to keep your credit and finances in line during underwriting. Once you're prepared to close, you won't want to open new credit lines or make other major consumptions until the paperwork is signed.
How to get started: Respond punctually to requests for more documents and double-check your loan estimation to ensure all the details are correct so there are no interruptions later. You may need to submit extra paperwork as your lender completes the underwriting procedure, such as:
· Bank statements
· Tax returns
· Additional proof of income
· Gift letter or written statements clarifying major deposits into your bank account
Key takeaways:
· A preapproval doesn't mean you are in the clear — that's not the case up until a lender has specified the final stamp of approval.
· Keep your credit and finances in good shape from preapproval stage until the closing day. If you can, avoid changing jobs before closing on your new house too.
· Furthermore, avoid taking out new loans, running up credit cards, or closing credit accounts. Doing any of these things can upset your credit score or impact your debt-to-income ratio, and that can jeopardize your final loan approval.
12. Do a finishing walk-through
A final walk-through is a chance to view the property before it turns into yours. This is your last chance to view the home, ask questions and address any unresolved issues before the house becomes your obligation.
How to get started: Come with your other documents and home inspection checklist, like receipts and repair invoices for any work the owner conducted, to guarantee everything was done as agreed upon and that the home is in move-in ready state.
Key takeaways:
· Ask your real estate agent to be there so they can act as an eyewitness and help answer any inquiries you may have.
· If issues or repairs haven't been addressed, have your agent talk immediately with the seller and your lender. Your closing date might have to be late to make sure those issues are resolved first.
13. Close on your home
After all contingencies have been met, you're happy with the finishing walk-through and the closing agent has given the green light to close, it's time to make it certified and close your home. In this last step, your lender will issue you a "clear to close" status on your loan.
How to get started: Three business days before your closing date, the lender will deliver you with a closing disclosure that summaries all of your loan details, such as loan type and term, the monthly payment, annual percentage rate (APR), interest rate, loan fees and how much money you must carry to closing. At the closing, you, your agent, and possibly the seller's agent, who may be a representative from the escrow or Title Company or a real estate attorney. This is also the time where you'll line your closing costs and down payment, depending on the escrow company's processes.
Key takeaways:
· Before closing, evaluate the closing disclosure wisely and compare it to the loan estimate to ensure loan terms and closing fees are the same. Ask questions about your loan and correct any mistakes (like your personal details or name) before you sign closing paperwork.
· On closing day, read all of the documents you sign carefully, and ask for explanation on anything you don't understand
· Make sure you've been provided all house keys, garage door openers and entry codes before leaving the closing.
· You'll leave closing with duplicates of the paperwork (or a digital file) and your new house keys. Be sure to stock your paperwork in a safe place for imminent reference.
After all of the paperwork has been signed, the home is formally yours and you'll get those house keys. Well done! Now comes the exciting part of moving into your new home.
Conclusion
Buying a home includes a lot of complex steps and moving parts, but this guide—along with the professional knowledge of your real estate agent and mortgage lender—can help you steer the process smoothly. By doing your study ahead of time, you'll have more assurance in your choice and relish getting those desired house keys on closing day.